Château Pavie x Contemporary Painter Sun Yidi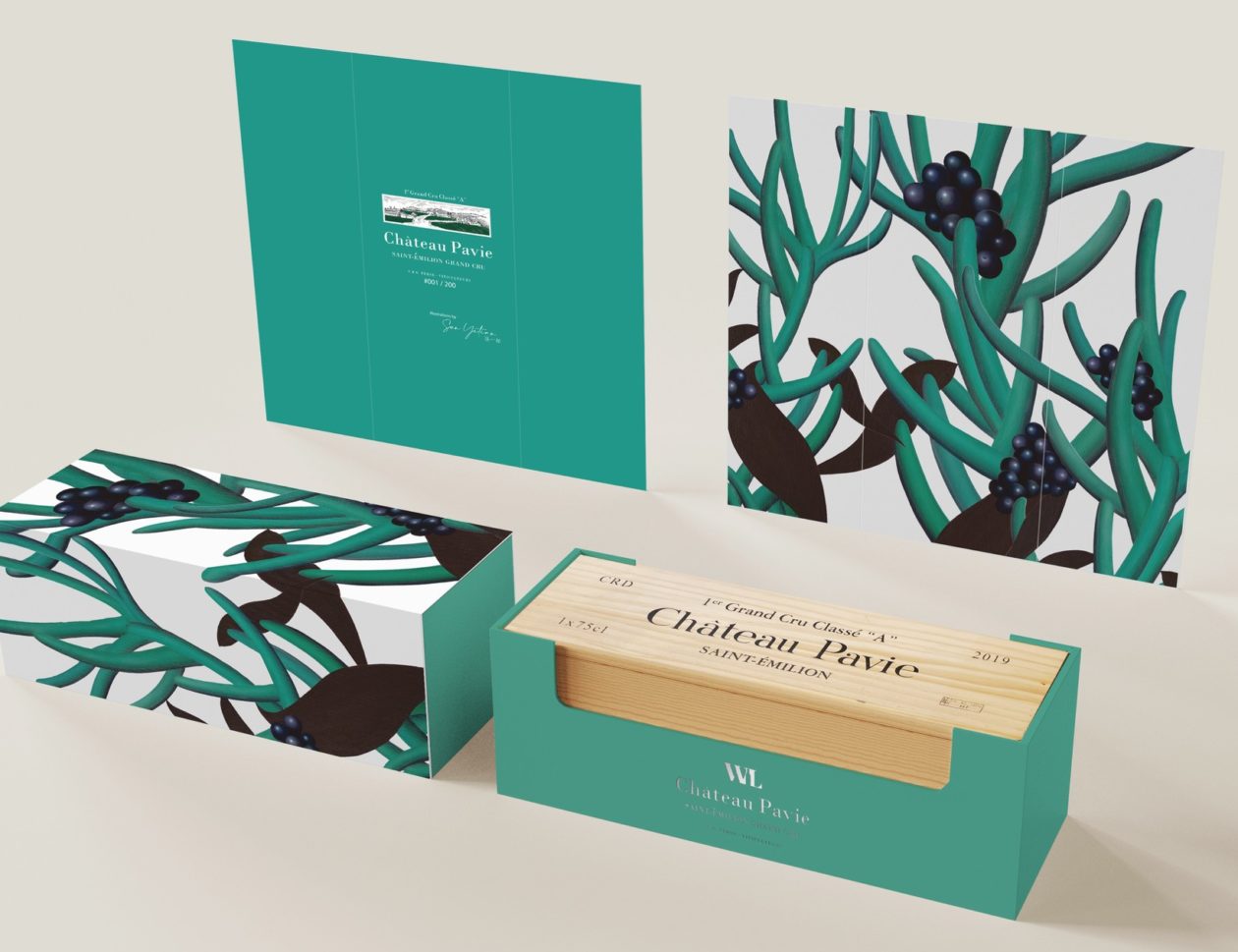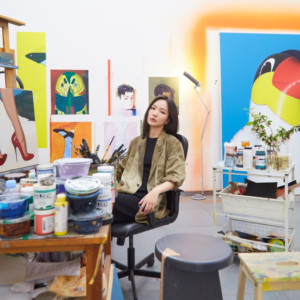 Organized by Wink's Link and fully supported by Bank Mab Society, the promotional event for "Château Pavie x Contemporary Painter Sun Yidi" was successfully held on March 23, 2023.
Every year, Wine's Link selects a winery, purchases the highest quality wines, and recommends them to wine enthusiasts. This year, they also collaborated with the art world to create a unique wine-tasting experience.
The event was held mainly to announce the collaboration between mainland Chinese painter Sun Yidi, born in the 90s and selected as one of Forbes Asia's 30 Under 30 Outstanding Young Artists in 2019, and Château Pavie 2019 for the design of the wine's packaging.
Ms. Sun Yidi's packaging design for Château Pavie 2019 has been officially unveiled. The design features a white background, green plants, and grapes, symbolizing vitality and endless possibilities.
Regarding the design concept, Ms. Sun explained that it was inspired by her "Natural Objects" series, specifically the piece "Vegetate," created in 2015. The artwork depicts a thriving and endlessly growing plant, signifying infinite possibilities. The fruit - grapes - are delicately portrayed in her work "Dionysus' Obsession II." In the artist's view, wine is a gift from nature, and the connection between plants, grapes, the god of wine, and Château Pavie wine is subtle and mysterious.
To celebrate the occasion, Wink's Link hosted a wine tasting at the Gentry Club in Tsim Sha Tsui's K11 Musea and the Whale Club in Central, giving art and wine enthusiasts the opportunity to appreciate Ms. Sun's work and the exquisite Château Pavie 2019.
Additionally, a banquet was held at the high-end restaurant 3W Yongfu inside Sugar+ on Sugar Street, Causeway Bay. The event featured exquisite Ningbo dishes made from premium ingredients, paired with Château Pavie 2019, offering guests a new culinary experience.
Château Pavie is a highly acclaimed winery located on the right bank of the Dordogne River in the Saint-Émilion region, northeast of Bordeaux. It was upgraded to Premier Grand Cru Classé (A) in 2012. The wines produced by Château Pavie are known for their rich fruit flavors, elegance, and vivacity, with a beautiful grainy texture and an impressive structure, accompanied by hints of dark chocolate and almonds.