Wine industry is a global network that engages wine consumers and producers. Wine is a unique product as it requires passion, understanding and engagement.
Like luxury products, the attractiveness of Wine lies in the ability to link people of different industries and the creation of opportunities for business development.
In the last decades, there have been a rapid development of wine knowledge in China. This development is largely due to the changes in domestic consumption and globalizing processes. Today, China has one of the largest growth market for Wine in terms of wine volume & value import.
Our role is to trace our road and build our group's future right direction.
Over the past decade, we have consistently maintained a high standard in our storage and operation facilities.
We have self-operated warehouses in several locations around Hong Kong. The warehouses, with an approximate size of 20,000 square foot, are equipped with 24-hour temperature control and security system. This ensures that the temperature, humidity, lighting, and product safety are under strict monitoring. This year, our group has recently invested in a new facility located in Kwun Tong.
Apart from Hong Kong, we have facilities in Bordeaux France. It has a storage surface of approximately 6,200 square meter (66,000 square foot) in 3 cells.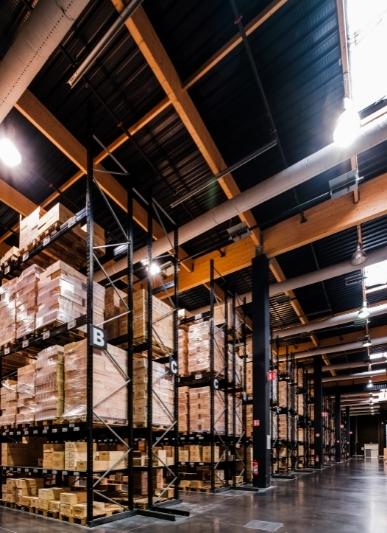 The business of the Group primarily involves the wholesale and retail of a wide spectrum of wine products and other alcoholic beverages in Hong Kong.